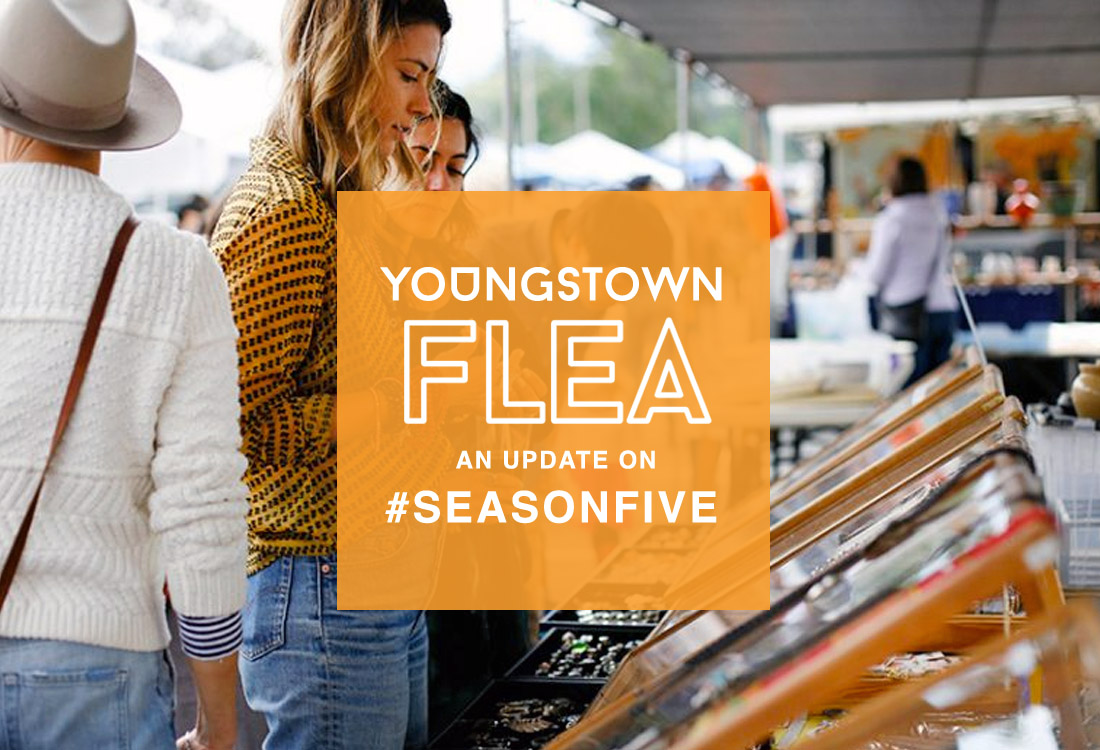 15 Mar

MARKET UPDATE

YOUNGSTOWN FLEA – Market Update

You are our loyal Youngstown Flea family of community partners, shoppers and vendors. For that we are forever grateful. Your safety and that of all who enjoy the Youngstown Flea is always of our utmost priority and concern. The current news about the Coronavirus is unsettling for all of us. With so many creatives & entrepreneurs (custom vendors, independent brands, local business, etc.) and thousands of local patrons involved in our monthly events, we do not take our responsibility lightly and continue to monitor this situation closely.

At this time, we are not making any hard decisions with regards to cancelling our currently scheduled April, 18 2020 event and beyond. That means, for now, we should all prepare for the market to continue with the knowledge that if necessary it can be cancelled. Should that happen we will make every attempt to be prompt in our disclosure of information to the public. We know that we are more than four weeks away from our April 18th Flea, but, the current directives from our Ohio Gov. DeWine have placed a specific ban, statewide, on gatherings over 100+ people.

We will continue to monitor and follow guidance from the CDC as well as state and local health officials and appreciate your patience as we navigate this challenging situation. Our hope is that this ban will soon be lifted, once we all arrive at a safe place of containment with the virus. Now more than ever, we encourage people to dig in and find creative ways to support local businesses — the makers, bakers, brewers and growers of our communities — both online and in-person (if possible).

There is no playbook for this and, like many companies, schools, and organizations around the globe, we are figuring this out as we go and will do our best to keep you updated. Thank you for your continued support of our events and we hope to see you soon.