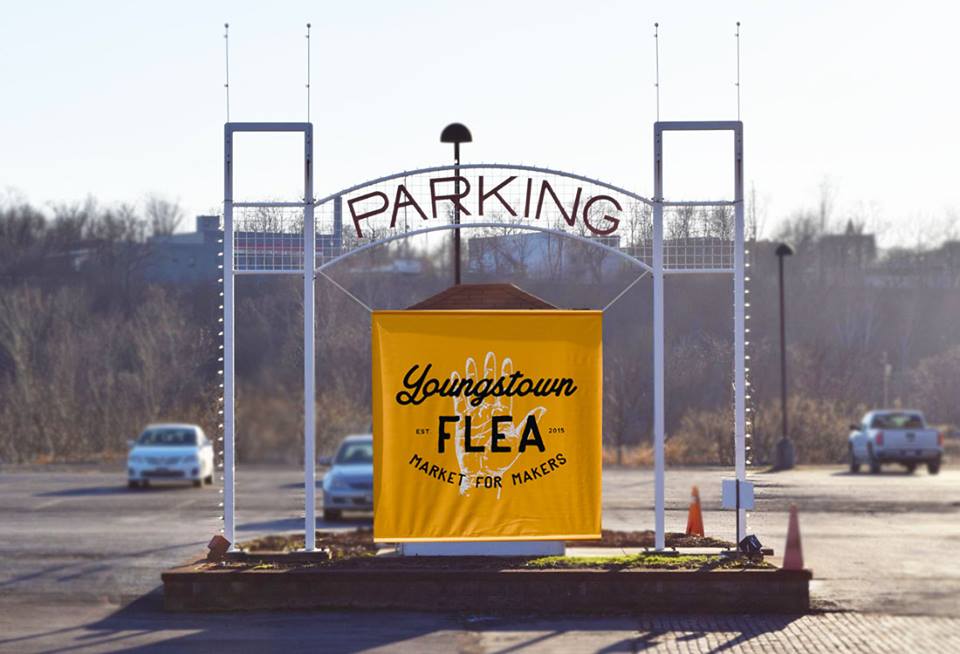 09 May

MARKET UPDATE

YOUNGSTOWN FLEA – Market Update

You are our loyal Youngstown Flea family of community partners, shoppers and vendors. For that we are forever grateful. Your safety and that of all who enjoy the Youngstown Flea is always of our utmost priority and concern. The current news about the Coronavirus is unsettling for all of us. With so many creatives & entrepreneurs (custom vendors, independent brands, local business, etc.) and thousands of local patrons involved in our monthly events, we do not take our responsibility lightly and continue to monitor this situation closely. With that said, through consultation with our local city health department, following the guidance from the Ohio State Gov. office and Health Dept. we will resume the Flea on June 13.

We know that we are more than four weeks away from our June 13th Flea, and, the current directives from our Ohio Gov. DeWine could change. We are prepared to honor those should things change.

We will continue to monitor and follow guidance from the CDC as well as state and local health officials and appreciate your patience as we navigate this challenging situation. Our hope is that in 30 days we all arrive at the Flea in an extremely safe place of containment of the virus. Now more than ever, we encourage people to dig in and find creative ways to support local businesses — the makers, bakers, brewers and growers of our communities — both online and in-person starting June 13.

HERE IS OUR GAME PLAN:
Require face coverings for Flea employees, ALL vendors and we will recommend them for shoppers. required to wear a A face mask or cloth facial covering that extends over the nose, mouth and chin is the standard.
Conduct daily health assessments of Flea employees and vendors (self-evaluation) to determine if "fit to Flea."
Maintain good hygiene at all times – hand washing, sanitizing and social distancing. Hand sanitizing stations will be available throughout the Market and in the portable bathrooms. A handwashing station will be available at the entrance of the Market.
Clean and sanitize food stations, workspaces, vendor booths wii be, throughout workday and at the close of business or between shifts will be required to be wiped down and disinfected. Focus on frequently used items such as tables, display products, credit card machines, tent legs etc will be given.Vendors will be required to wipe down and disinfect their booth and any frequently used items such as tables, display products, credit card machines, tent legs etc.
Limit capacity to meet social distancing guidelines.

We are OUTDOORS. We occupy a parking lot that is approx. 3 acres. We have the necessary room to meet the distancing requirement. Our vendors will be positioned 6ft apart from one another.
Flea staff and vendors will ensure there is no loitering, clustering or lingering of groups of people and will use appointment setting, quick curbside pickup, where possible to limit congestion.
Customer parking will be dispersed between our lot, the Covelli Centre, and citywide.
Signage will remind patrons of the 6ft social distancing requirements.
There is no playbook for this and, like many companies, schools, and organizations around the globe, we are figuring this out as we go and will do our best to keep you updated. Thank you for your continued support of our events and we hope to see you in June.